NEWS ARCHIVE



Monday June 2, 2003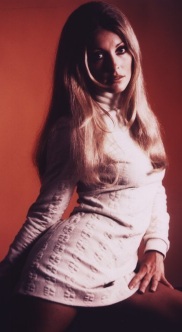 We are extremely proud to announce that SHARON TATE will be represented by CMG Worldwide.
CMG is the most prestigious representation in the world for legends past and present.
Sharon is now officially acknowledged as a legend and will be taking her rightful place in the company of such legends as Marilyn Monroe, James Dean, Princess Diana, Bette Davis, Humphrey Bogart and so many more...(see CMG's full client list with Sharon's newly added name.)
Playboy Magazine proclaimed that "1967 is the Year That Sharon Tate Happens."
We proclaim that 2003 is the year "That Sharon Tate Happens --Again."
This honor to Sharon has been made possible due to the legions of fans who over the last 30 years refused to forget Sharon Tate and always knew there was so much more to her than her last half hour.
Sharon's beauty is transcendent and timeless and future generations will have the chance to get to know her through her life and her works... we have great hope that CMG will work their magic on behalf of Sharon just like they've done for Marilyn
Monroe and others.
"Heroes Get Remembered, But Legends Never Die".
Thanks to Sharon's fans... her legacy lives on.

View Older News here.