NEWS ARCHIVE



June 2, 2003
The Official Sharon Tate Fansite has been selected as the
Cool Site of the Day!




If you like The Official Sharon Tate Fansite go vote for us in the voting frame at Cool Site of the Day!
The higher this site is ranked, the better the chances of getting nominated for Cool Site of the Year.
----Editorial by the webmistress
Cool Site of the Day is a real internet award. It's been around since 1996 and has been written about in numerous major newspapers.
They even have a live awards ceremony for Cool Site of the Year.

Cool Site of the Year is the 'arbiter of taste on the Internet.'
-- The New York Times



May 29, 2003
Are you all ready for an announcement? Good. Well, it's getting closer. Those of you who are on our listbot will hear the news first via email. If you're not on the list, you might want to sign up now.



May 26, 2003
A drawing of Sharon by Theresa


May 23, 2003 - Just a reminder, the Hollywood Walk of Fame Committee meets on Tuesday, June 3rd, to make their selections for 2003. (The previous update has nothing to do with the HWOF.)



May 20, 2003
Look forward to a big announcement coming soon!




May 8, 2003
In the last week, this website was visited by 5,964 Sharon Tate fans!
See stats page.



April 29, 2003
Sharon Tate mentioned in two recent issues of People Magazine.


March 23, 2003
THE 'PIANIST' WINS 3 ACADEMY AWARDS!

"...and the Oscar goes to..."
ROMAN POLANSKI - BEST DIRECTOR
ADRIEN BRODY - BEST ACTOR
RONALD HARWOOD - WRITING

CONGRATULATIONS!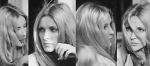 March 20, 2003
The Sean Barry Weske Collection has been added to the Shop Sharon Store.




March 14, 2003
Thanks to all! The 'Shop Sharon' Store is a big hit with the fans! We appreciate all the sales, the interest and the ideas for slogans that you're sending us.



NEW!!! Added to the online store today:
The Signature Collection.
More products and designs coming soon!





Next up, The Sean Barry-Weske Collection. Merchandise created upon the six photographs that Sean took of Sharon during the filming of "12+1" on location in London. (In production, will be ready sometime in the next week.Check back for updates.)



March 12, 2003
Presenting:
The Official Sharon Tate Fansite Online Store
Our first offering:
Limited Edition Sharon Tate 60th Birthday Commemorative Collection.



Introducing our Artist: Kerstien Matondang of Sweden


Coming Soon! The Polanski Collection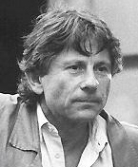 Roman is sending Debra photos from his personal collection that he is going to allow us to use for merchandising! He sent Debra photocopies to choose from and she said that some of the photos she'd never seen before. This is something for Sharon Tate fans to look forward to.
THANK YOU ROMAN POLANSKI and GOOD LUCK AT THE OSCARS NEXT WEEK!!!


View Older News here.