Photo Gallery

Even though Sharon's life was tragically cut short, we have an incredible record of her amazing beauty. Sharon was one of the most photographed women of the 1960's, her photos graced many magazine covers and articles, ads and products. Many of her images are what last to this day, that personified the "hip culture" of the era.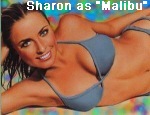 Sharon's hair styles are still copied, and they even made a Barbie Doll after a character that Sharon portrayed in "Don't Make Waves" with Tony Curtis. Have you ever heard of "Malibu Barbie"?


When Hollywood invokes the "beautiful, mod 60's chick", it seems they always stop at Sharon's door. Did you notice the resemblance of Heather Graham's style, from her hair to her clothes in Austin Powers, "The Spy Who Shagged Me?" Mike Myers character looked suspiciously like Sharon's husband Roman Polanski, too, in a cartoonish sort of way. These details did not escape Sharon's family, friends and loyal fans.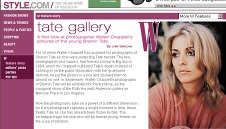 Being highly sought after as a model, Sharon worked with the masters of photography during her era. Bert Stern, Philippe Halsman, O'Neill, Walter Chappell and Bailey, but to name just a few. We hope that you enjoy the galleries that are up now and we hope to bring you more in the coming months.
Simply put, while these photo images are frozen in time, in 1969, Sharon's beauty was and is timeless. She will forever be remembered as the epitome of feminine beauty. However, it was her inner beauty and loving, gentle spirit, that is most remembered and missed by her family and friends.
Even though most of Sharon's fans never got the chance to meet her, we believe that it was her spiritual gifts that transcended the celluloid and managed to capture the imagination of her fans then
--and now.